Creating an innovation center for an Ivy League University is never an easy task, and it becomes double the challenge when working within the constraints of an old industrial buildings from the sixties. After five intense client workshops with university leaders and project stakeholders, the Pennovation Center was born with a 5% addition from the original program, including a pitch bleacher, entrepreneur bar, board room and visitor center jetting out of the original constraints of the building towards the water.
Here the magic of entrepreneurship is happening. Innovators turn into collaborators, inventors turn into founders, and visitors turn into backers. The addition boosts a new identity for the building, instantly becoming the recognizable icon for innovation of the University of Pennsylvania.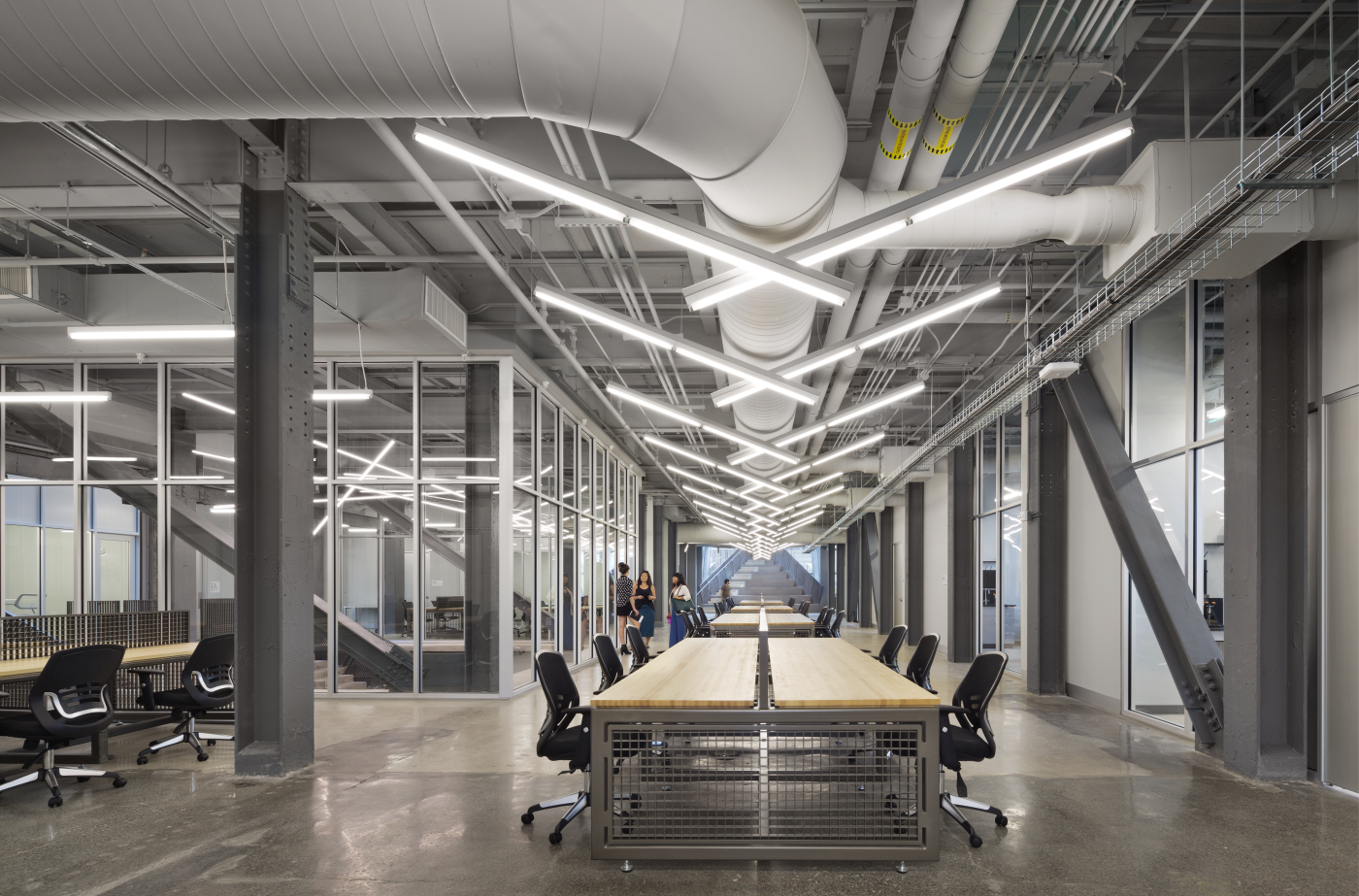 The original 95% was upgraded to LEED Gold certification and champions an industrial informality that puts the individuality and self-expression of the people first.
ACKNOWLEDGEMENT
Honors  2017 AIA PHILADELPHIA DESIGN AWARD; 2017 ULI PHILADELPHIA WILLARD ROUSE AWARD FOR EXCELLENCE; 2016 PRESERVATION ACHIEVEMENT GRAND JURY AWARD FROM THE PRESERVATION ALLIANCE FOR GREATER PHILADELPHIA; 2016 ARCHITECT'S NEWSPAPER HONORABLE MENTION FOR ADAPTIVE REUSE; 2016 CREW PHILADELPHIA COMMUNITY IMPACT AWARD; 2016 DVASE OUTSTANDING PROJECT FOR STRUCTURAL ENGINEERING; 2016 CURBED PHILADELPHIA BEST ADAPTIVE REUSE PROJECT; ONE OF 25 MASTERPIECES THAT PROVE 2016 WAS AN INCREDIBLE YEAR FOR ARCHITECTURE, WIRED; ONE OF 10 OF THE MOST INNOVATIVE PROJECTS OF 2016, REDSHIFT; ONE OF THE COOLEST WORKSPACES OF 2016, FAST COMPANY