During our 14 months weathering the covid-19 pandemic, we had the opportunity to talk candidly with many of our progressive clients. The resounding feedback strongly encouraged us to envision a different world: one that took the best from the disruptive changes our society was experiencing and then went further into questions about how to design the future. So, we set out to do just that. The following abstracts are our findings:
Mega Mix 
The city-centered, shopping streets are dead. Long live the new, multi-purpose city; where people live, work, play, shop, and entertain. With department stores closing left and right, our country is now in the process of replacing the mono-cultured retail environment with truly mixed-use neighborhoods. And when we say mixed we truly mean mixed. Different types of offices, light-manufacturing, community facilities, FLX spaces, a market, a hotel, and new types of residences for all ages and income groups, will all make up a fresh, 3-dimensional city within the city. A new destination that is inviting 24/7 and is infused with public green space for new mindful experiences, unforgettable architecture that attracts people to visit, and unique types of small scale and experience-focused retail. Other current programs include a FLX base where a distillery invites visitors to taste a new gin, a yoga studio that is set up with co-work amenities, and an on-demand furniture fabricator, customizing peoples homes.
Super Sustainability
We have never been more serious about global warming. It is not just our responsibility to make sure our designs are sustainable for future generations, it is also a key business decision to future-proof our buildings and to stay attractive to a better informed and critical client base. This is why we are working on a timber edition for our entrepreneurial FLX LIVE brand. These 8 story residential buildings made from timber, allow for more density than traditional multi-story, wood-frame buildings, while having cost advantages over steel and concrete buildings. Staying below 9 stories allows all the timber to be exploited, so sustainability is not just built in, but becomes an aesthetic experience for all occupants.
People First
What kept us sane during covid? Public accessible outdoor space. From parks to plazas, to pedestrian-only streetscapes. All of us can learn from that. Buildings, too. For our first post-covid-designed office we cut a public canyon through the middle of a building. Admittedly losing efficiency, but gaining experiential qualities that matter. Especially in the context of attracting people back to the office, it is key to reimagine the way we design buildings, always putting people first. This office of the future is competing with the convenience of working from home. This is why we are supercharging their public qualities, adding key new programs at street level, and turning a once-dull office environment into an emotional space that employees, neighbors, and visitors want to experience over and over again.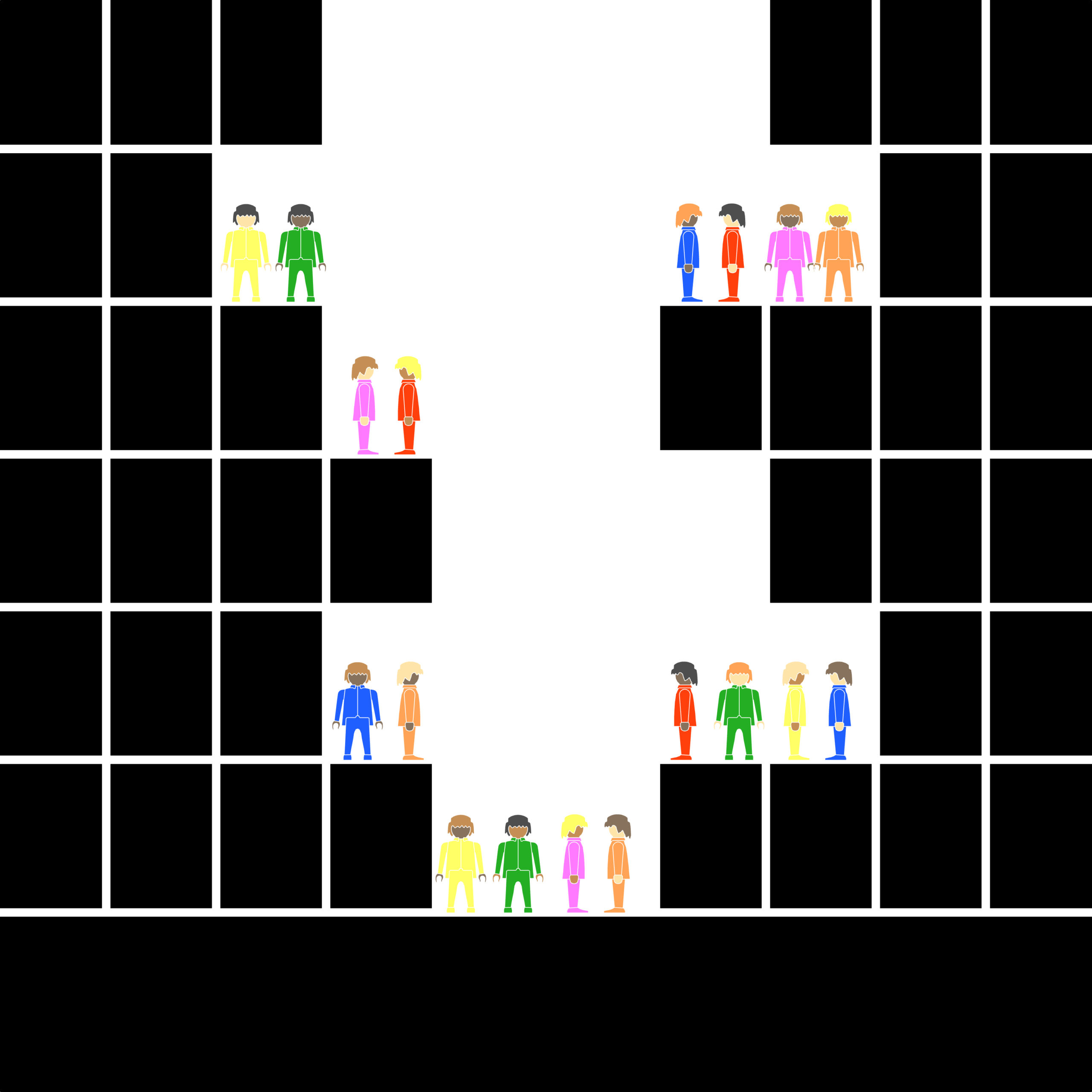 Form Is Function
With companies preparing for the post-covid reality, we need to provide extraordinary experiences for employees to lure them back into the office. This will be almost impossible with generic-looking buildings. This is why we are designing forward-focused buildings for a new office brand in Germany using extraordinary form, special facades, contextual material, social lobbies, and fun rooftops. The design is based on the prefabrication logic of a German client and will create extraordinary experiences at the office, while not breaking the bank.
HWKN continues to imagine the future for our world. Our collaboration with developers, city officials, and community leaders during the pandemic inspired unforgettable buildings, new typologies, and interiors with personality. As we navigate through this next phase of the pandemic please connect with us to schedule a ZOOM meeting so we can dive further into it. There is so much more we are exploring and we are excited to share our thoughts, ideas, and knowledge.