As a model of Kaunas' enduring architectural relevance and progressive attitude towards education and sustainability, the National Science and Innovation Centre inspires a daring new vision for the future of man, nature, and machine. A modular gridded volume—a nod to Kaunas' modernist tradition—rises from the landscape, transforming to extend tree-like branches into the soil beneath.
This interplay between the rational and the expressive reveals the radical potential for discovery and inspiration at the intersection of nature and science. With an iconic form that fuses cutting-edge sustainability, modular flexibility, and playful discovery, the Centre conveys the story Kaunas seeks to tell the world.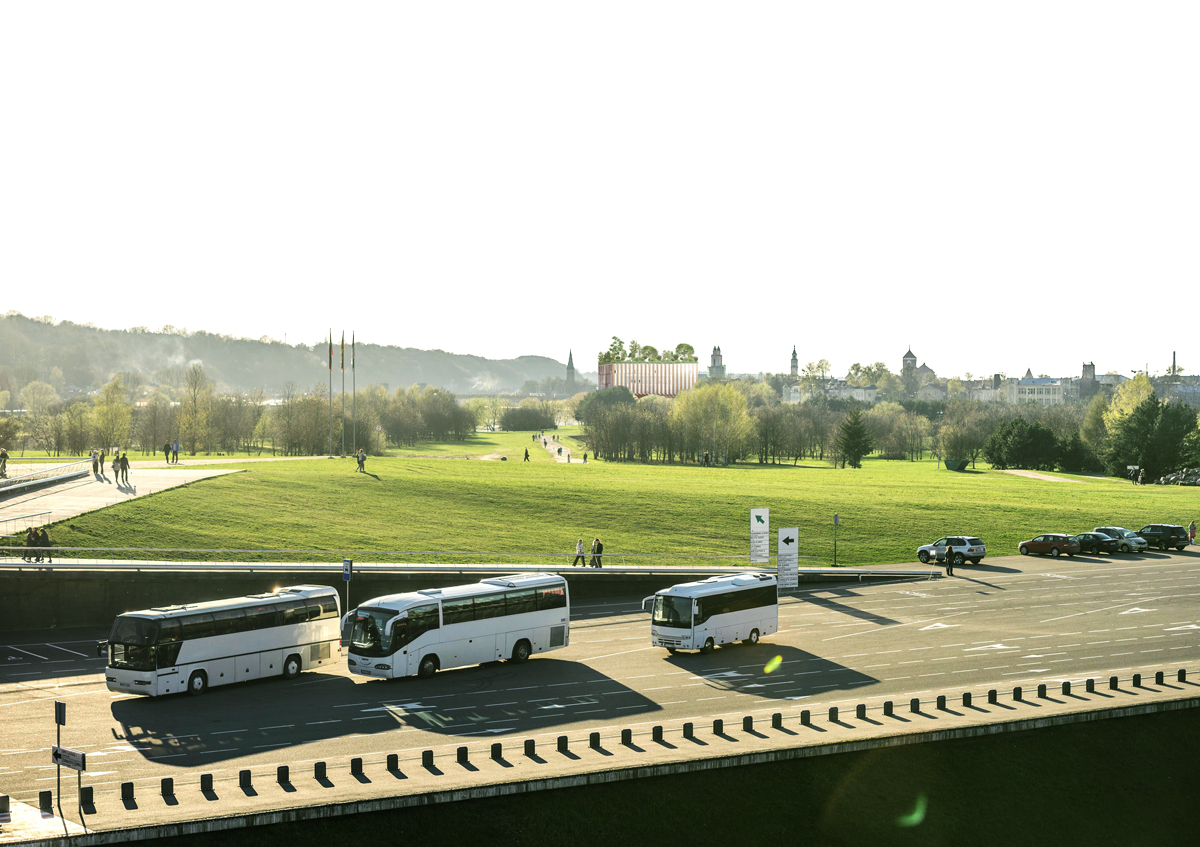 ACKNOWLEDGEMENT
Science Island was designed during Matthias Hollwich's partnership at Hollwich Kushner Architecture DPC, where Matthias acted as principal and lead designer.