This competition entry for a new Bauhaus museum proposes a tilted volume that revisits the formal history of the radical design school by reinterpreting its revolutionary spirit for the twenty-first century.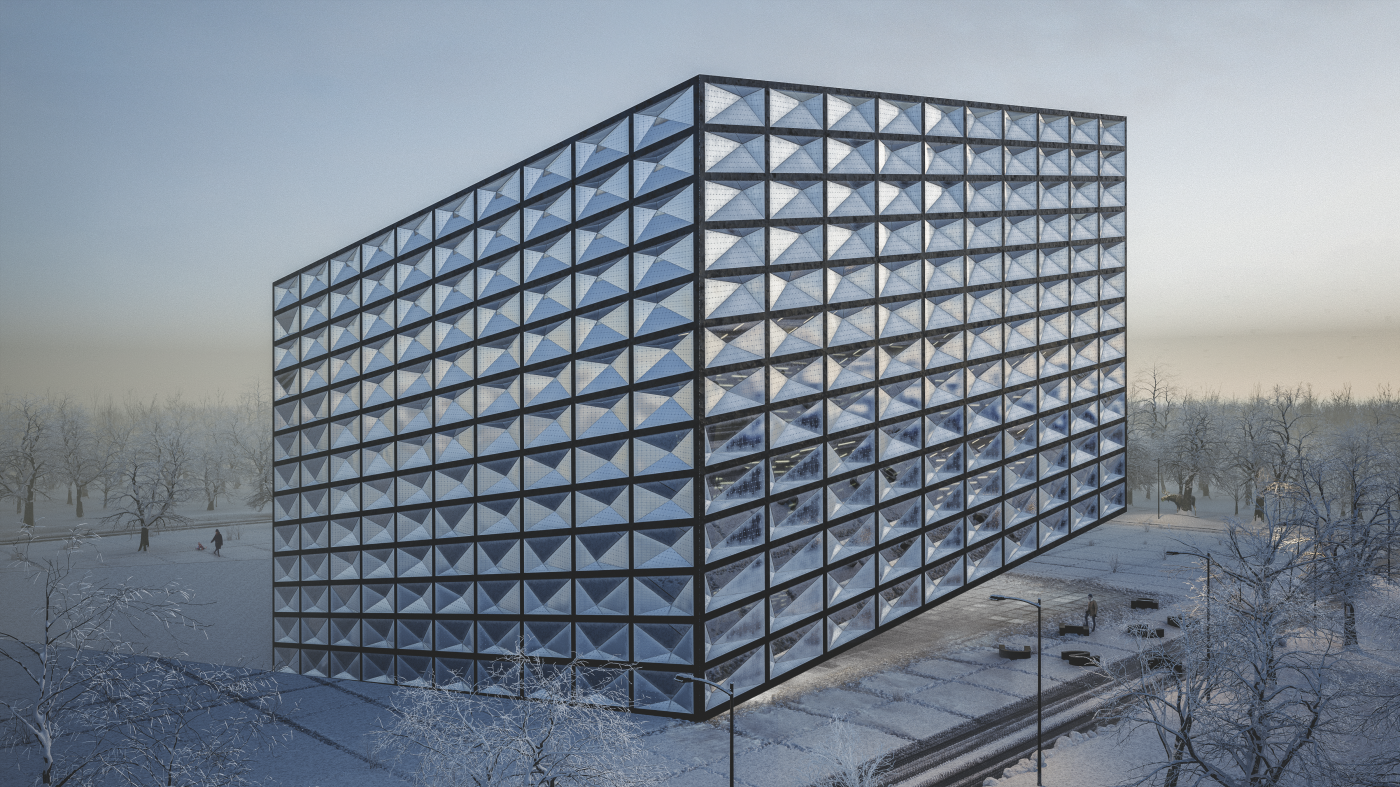 Inspired by the systematic, yet free-spirited, exercises that were the hallmark of the Bauhaus courses, the new museum's diagonal spaces rise in a continuous sequence of customizable exhibition galleries. The gridded facade nods to the Gropius classic and reflects the surrounding landscape.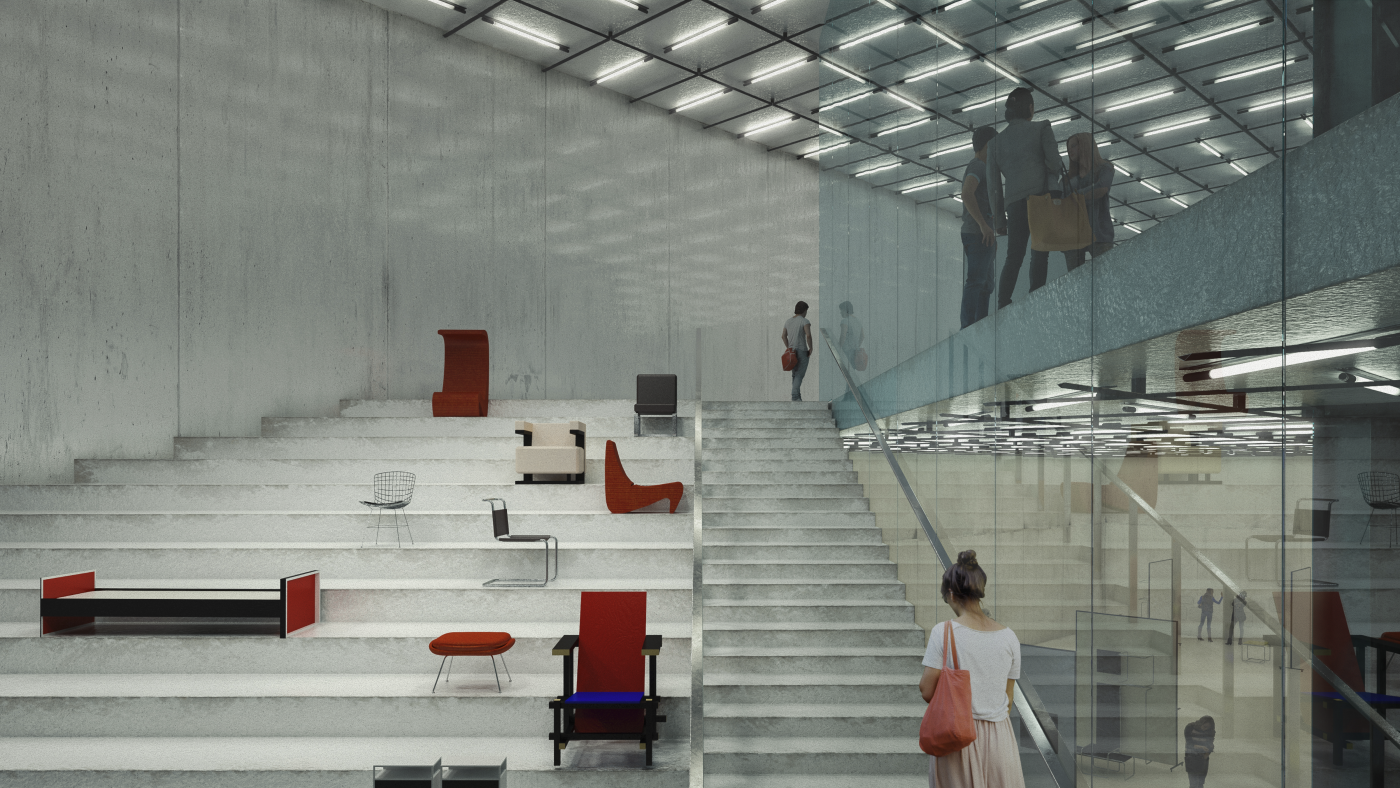 ACKNOWLEDGEMENT
Bauhaus Museum was designed during Matthias Hollwich's partnership at Hollwich Kushner Architecture DPC, where Matthias acted as principal and lead designer.