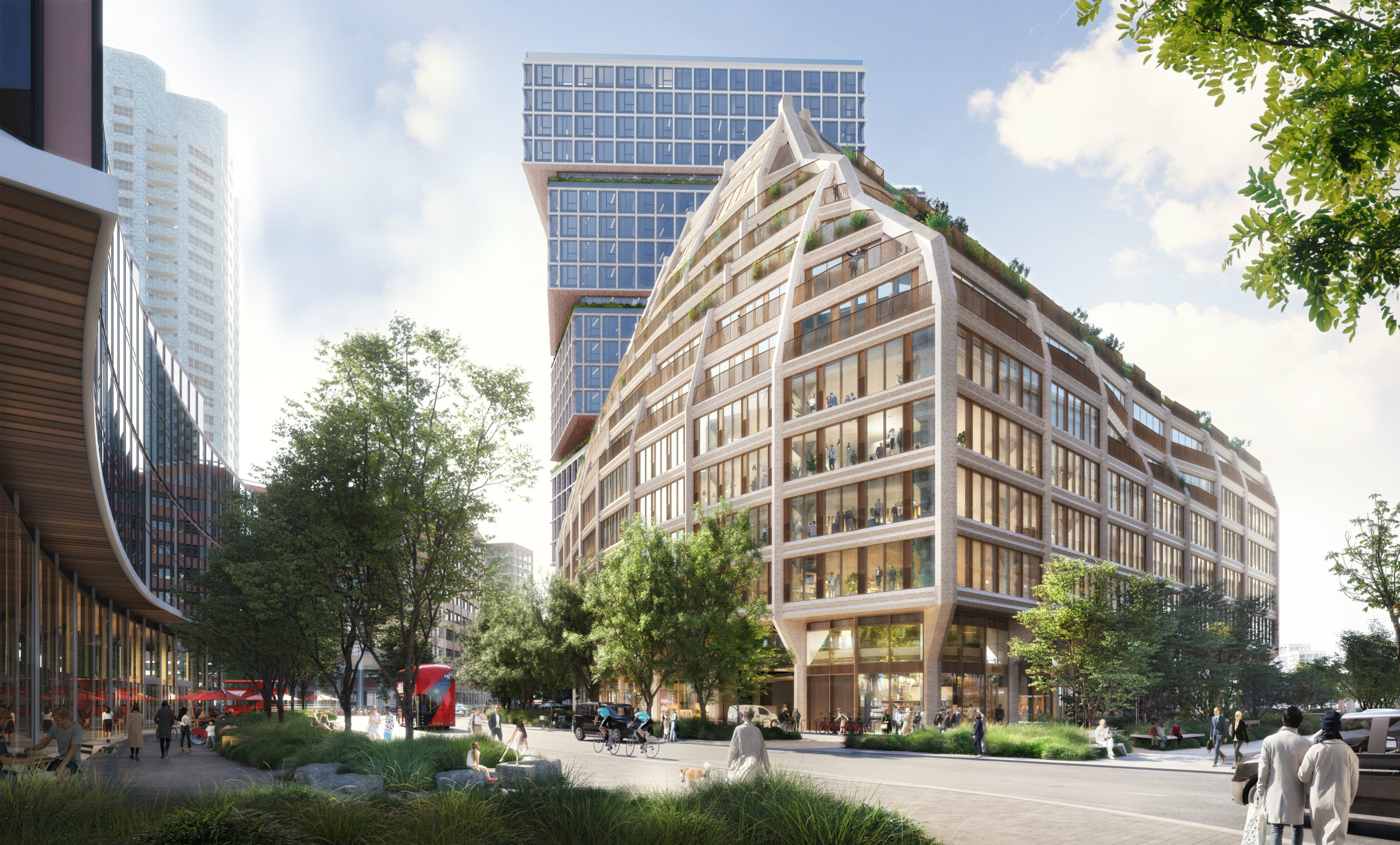 HWKN Architecture, the New York-based architectural firm has secured approval for a groundbreaking project in the heart of London's Canada Water Dockside. Collaborating with master planners BIG – Bjarke Ingels Group, executive architect Adamson Associates and developer Art-Invest Real Estate, HWKN is poised to make its architectural debut in the UK designing a pivotal building within the new Canada Water regeneration plan. This innovative development will seamlessly integrate cutting-edge workspaces, commerce, and communal amenities, marking a significant architectural milestone for the city of London.
Situated on the Rotherhithe peninsula, Canada Water Dockside carries a rich industrial heritage, from its days as a hub for the world's timber trade to the ecological park established in the 1980s. HWKN's design for the new building, which neighbors the Canada Water Library by CZWG, responds to the local context with active frontages on all sides. Embracing biophilic design, the structure complements the area's wealth of green spaces, fostering a connection with the local community.
HWKN's design philosophy reflects the post-pandemic shift in workspace demands, offering 240,000 sf of sustainable, grade A office space for up to 10,000 individuals. This includes over 10,000 square feet of affordable office space for small businesses and neighborhood groups as well as open community amenities on the ground floor. This project exemplifies HWKN's commitment to shaping a vibrant and forward-thinking urban landscape in Canada Water.