The dynamic, angled  base of this residential high-rise is emblematic of how HWKN designs to enhance the way we live. Here, as the columns at the tower's base stretch into the plaza, they invite people to congregate. A once deserted streetscape in this New Jersey neighborhood is thus gradually being transformed into a community.
This transformation continues with the pavilion that HWKN has attached to the building's signature base. With a pitched roof that compliments the tower's columns, the Pavilion establishes yet another lively area. The firm extends this sense of sociable space into the lobby, choosing similar furnishings and palette – polished concrete, natural stone, and wood – as that in the pavilion. Nature has been brought inside thanks to the lobby's striking green interior wall.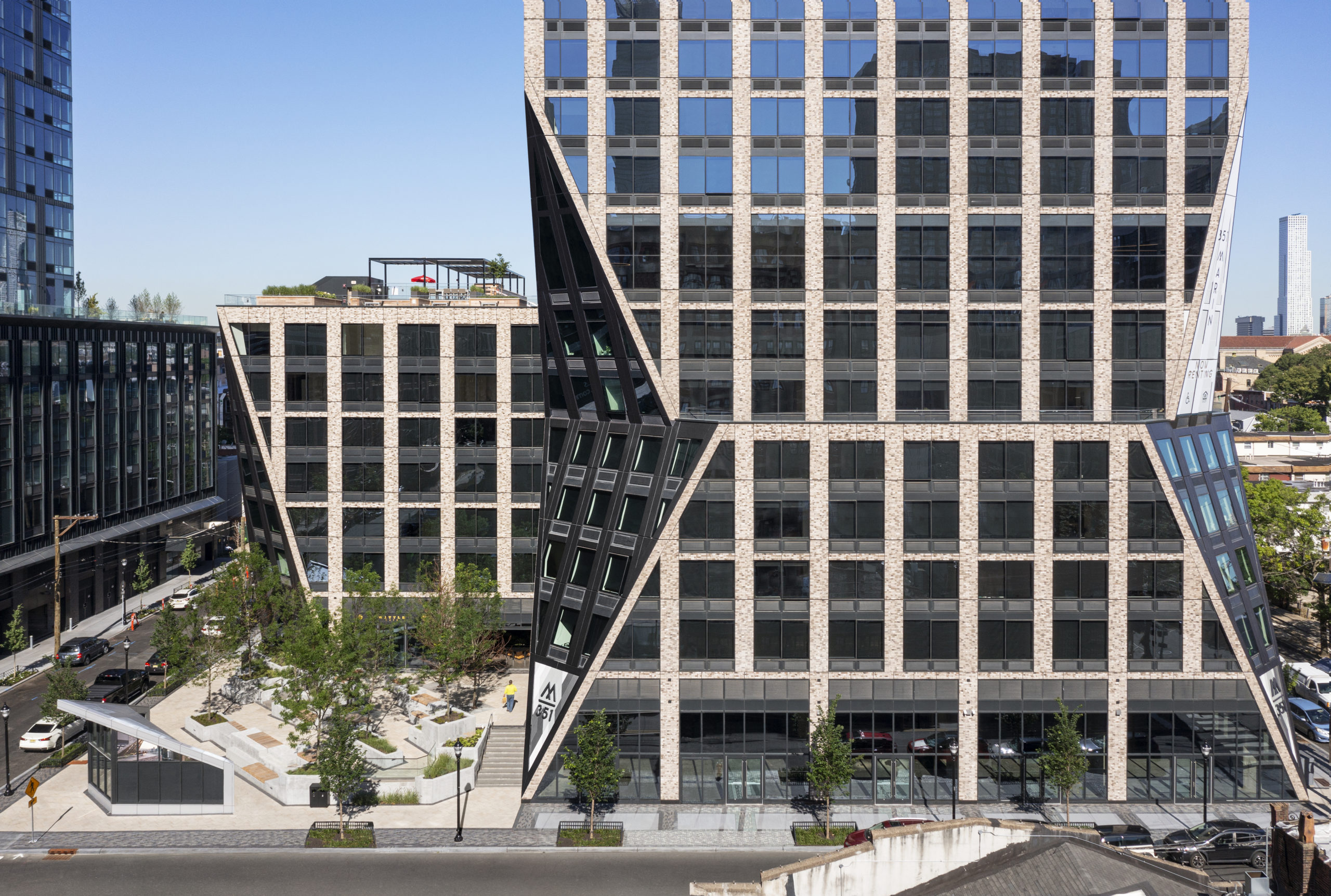 Atop the soaring tower is a geometric crown that subtly harmonizes with the skyline, while serving as an homage to its stylish base 38 stories below.