An Inter-Arts Center is the first phase of our ongoing work for the Jerusalem Academy of Music and Dance's new campus. The building's facade celebrates Jerusalem Stone, a traditional material common locally, in an unexpected way.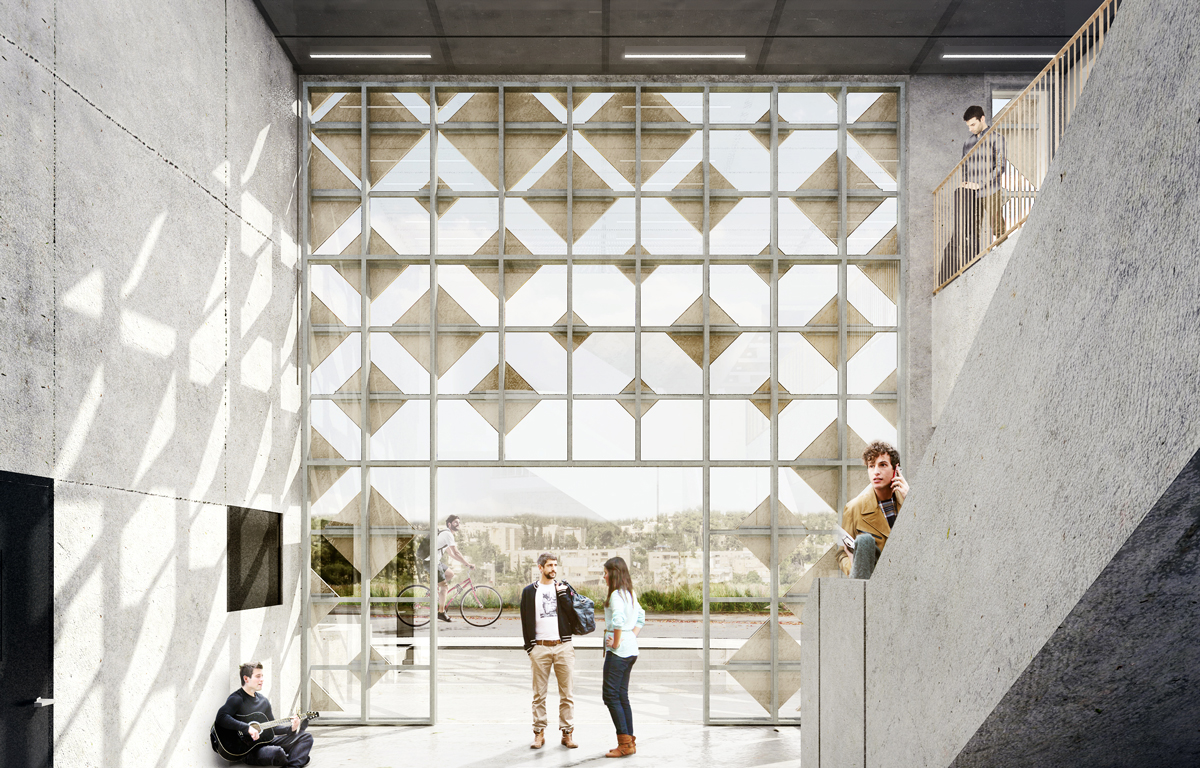 By playfully eroding the stone at the points of public engagement, the facade balances the geometric order, natural materiality, and intentional imperfection in a playful fashion. This makes the building unique, lovable, progressive, yet traditional, altering our expectation what a new building should look like.
ACKNOWLEDGEMENT
JAMD Arts Center was designed during Matthias Hollwich's partnership at Hollwich Kushner Architecture DPC, where Matthias acted as principal and lead designer.