When your client happens to be an entire community, a huge component of the design process is transparency. In the case of the Pines Pavilion, our client was a community of extremely close-knit homeowners, activists, and individuals personally invested in the project, the hub of the LGBTQ community.
We worked with 340 members of the Fire Island Pines Property Owners Association and thousands of community members to rethink the design of the then-burned-down structure. We wanted to capture the essence of the island while designing alongside the community, so we created a building that celebrates the local beach culture with an informal construction technique.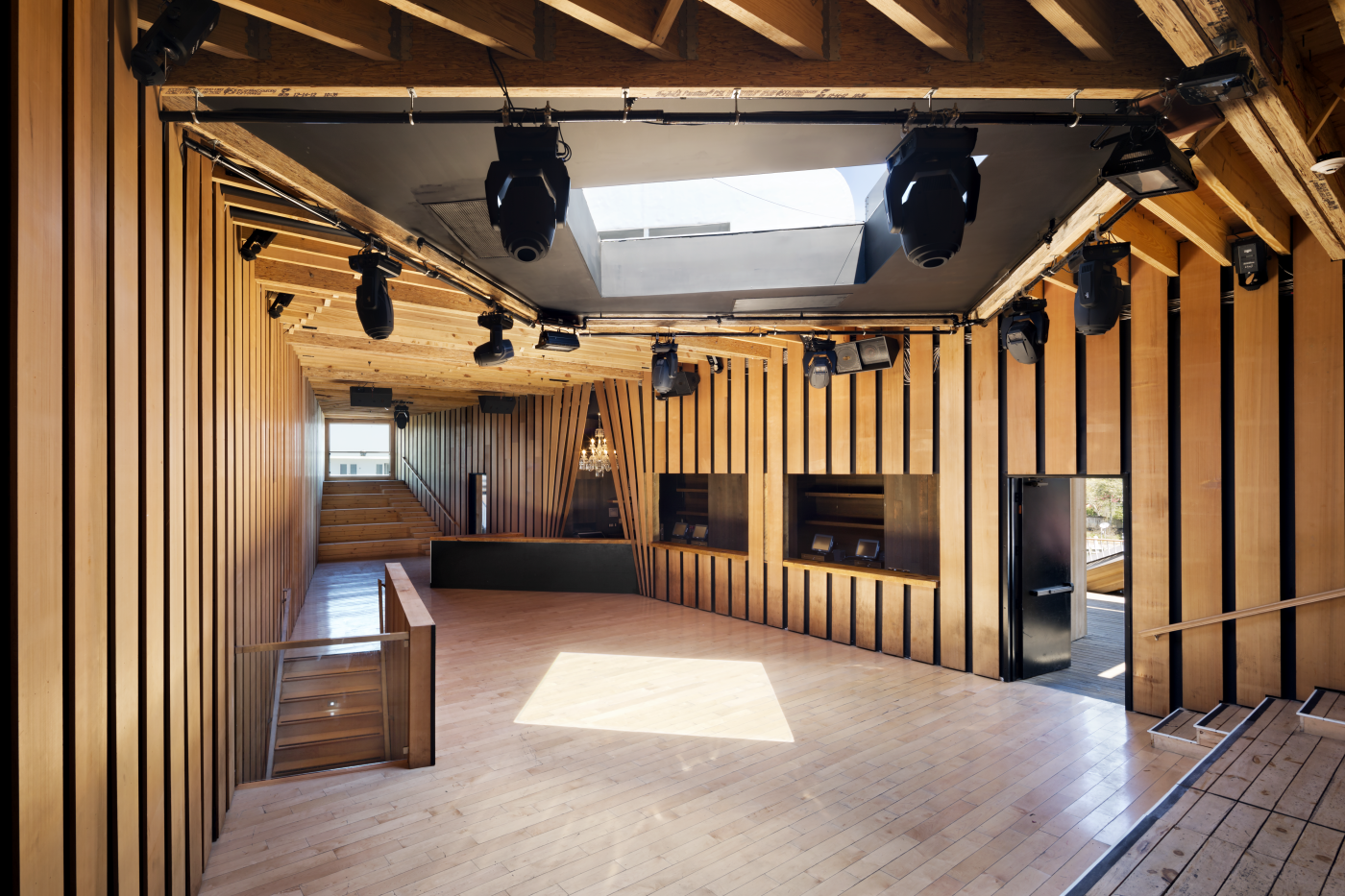 Exposed studs and cedar cladding that matches the boardwalk welcome people from all walks, while a giant, open-air terraced facade allows the building to visually disappear as it fills with revelers, showcasing not just the architecture, but the people within, as ferries approach the harbor.