Located in Morningside Gardens in New York, MRHS provides programming for a Naturally Occurring Retirement Community (NORC) and draws on expertise from neighboring Morningside Heights institutions. Through the renovation of its community center and office space, MRHS will set a new standard in the design of spaces that serve older adults within the community.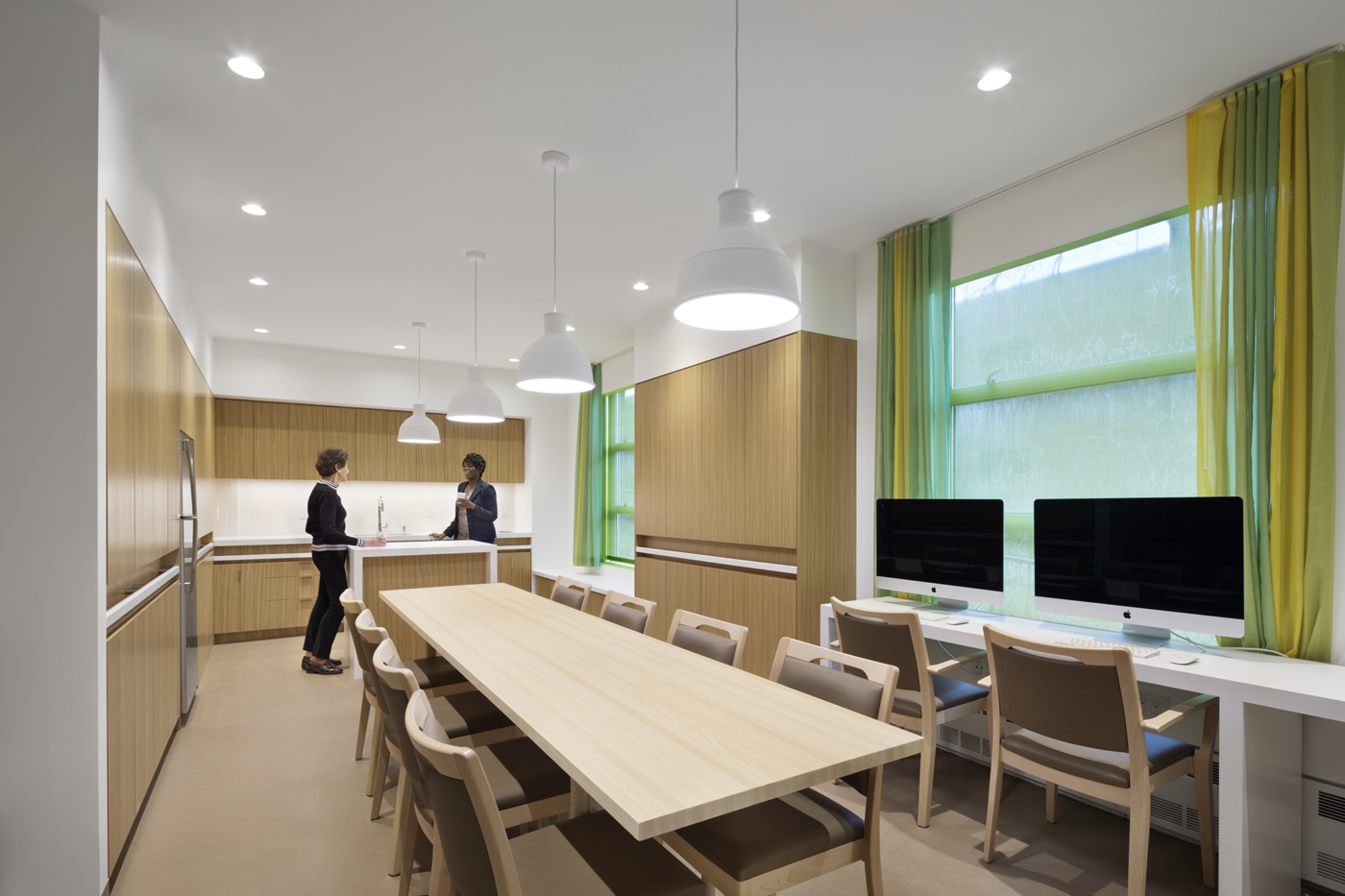 "Everything at MRHS is possible because of the strength and importance of community at Morningside Gardens. Most importantly, the new space builds community through its innovative and universal design," says Paul Nikolaidis, Development Officer at MRHS.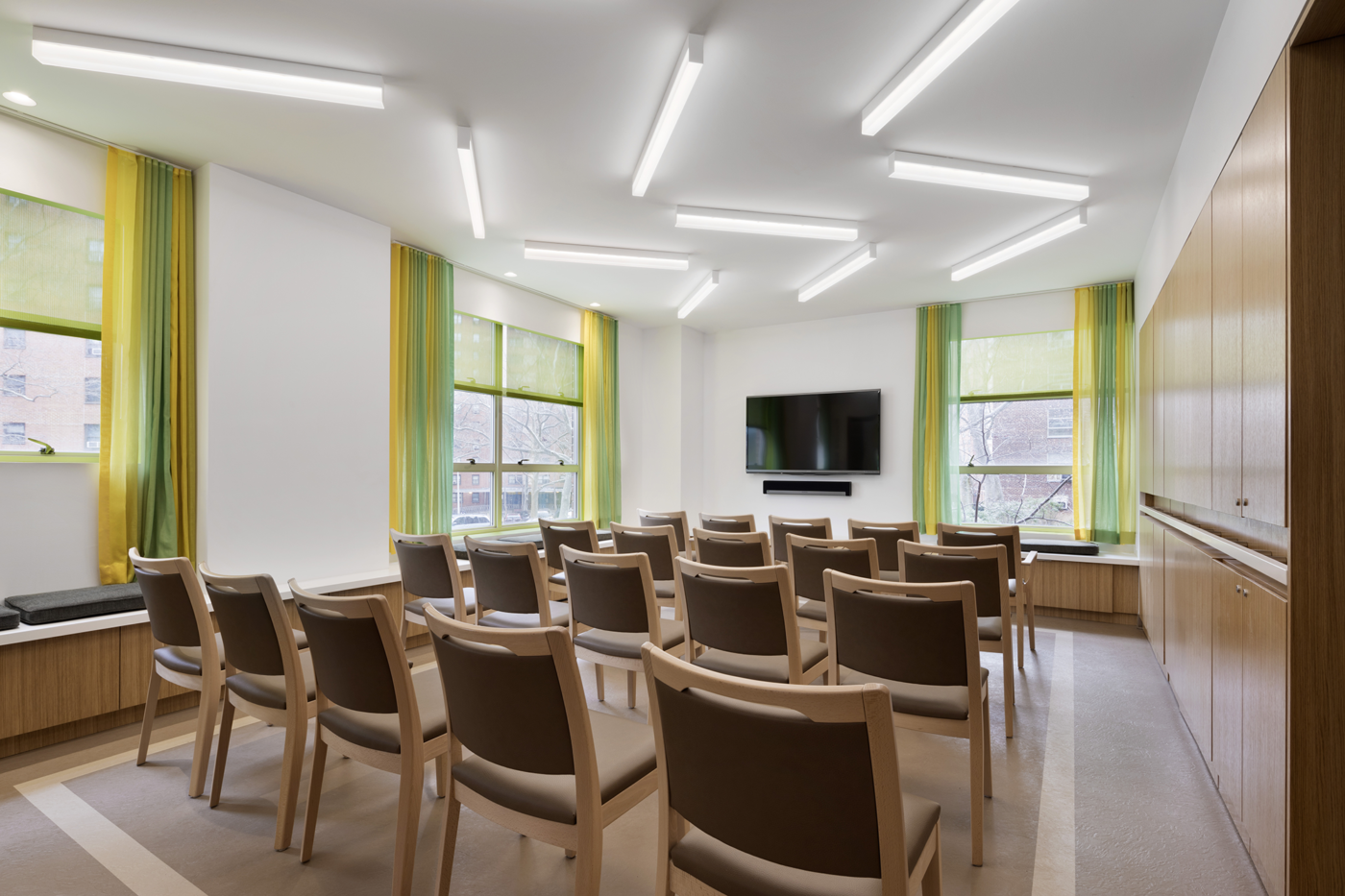 The design for the new spaces at Morningside Gardens redefine what a community center for older adults can be by fostering interactions between staff, residents, and visitors. A redesign of the foyer provides a visual connection to the newly designed Media Lounge, giving visitors an informal gathering space where they can feel comfortable lingering before, and after, their scheduled activity, as well as fostering interaction between the staff and other visitors in a more casual setting.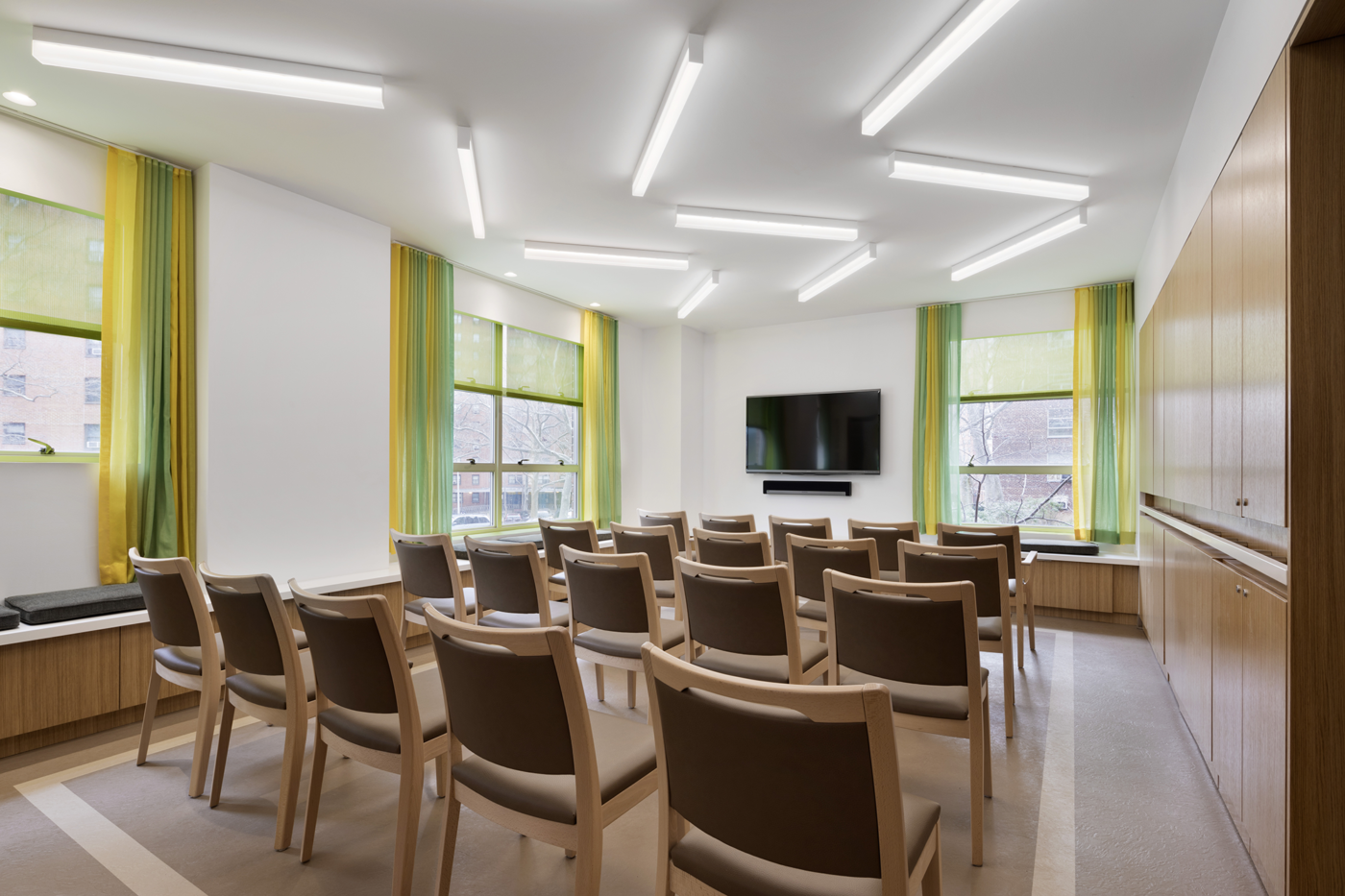 The space reveals areas that cater to the wide variety of activities at MRHS and unfolds in a series of informal and formal meeting points for individuals, friends, and groups. A flexible partition with the ability to provide acoustical separation introduces an adaptable space for a variety of activities, and audiences throughout the day. Permanent seating along the perimeter, combined with integrated cabinetry, creates a unified space that can host a diverse range of events and programs, while always remaining comfortable and inviting.