Coach and HWKN Architecture unveiled SHINE, an immersive pop-up installation in Shanghai. It brings Coach's "Wear Your Shine" campaign to life, inviting audiences to explore multi-sensory worlds inspired by a radiant spirit of individuality. The installations create real-life experiences of "Wear Your Shine", a campaign featuring Dove Cameron, Lil Buck, Youngji Lee, and Yanfei Song, and it introduces the Coach Shine Collection of metallic, sparkle and expressive bags, ready-to-wear and accessories. Designed by HWKN, this immersive pop-up installation made its debut in Shanghai and Mumbai.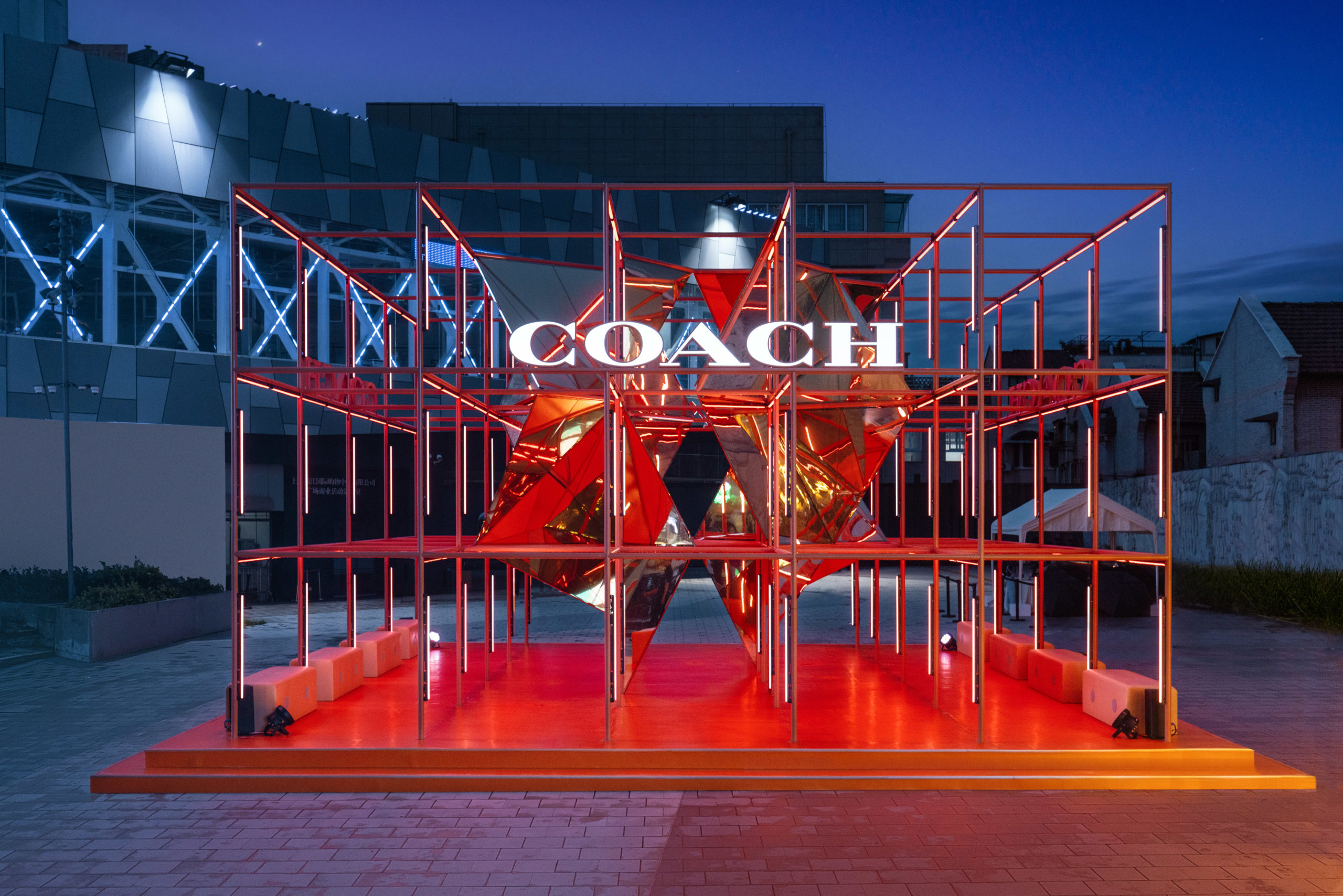 Coach tapped the New York-based architecture and innovation firm to design pop-ups that would invite audiences to explore the themes of their Fall campaign. They needed breakout forms of digital storytelling that would allow creators in the Coach community to share how they get dressed to step out and shine. "SHINE champions the "imperfectly perfect" and humanizes a brand's vision by drawing people into its immersive experience" said Matthias Hollwich, Founding Principal of HWKN. "Its form and architecture draw from the raw and evolving nature of a major, everyday design element – scaffolding – and celebrates a commitment to genuine self-expression."
The unique, floating scaffolding structure serves as the installation's skeletal framework. Its many levels represent the continuous evolution and the 'works-in-progress' nature of Coach. Inside, large, gloriously shimmering panels catch and diffuse the light beaming on them. An inner glow transforms into an external shine. A subtle nod HWKN's earlier, iconic WENDY installation from MoMA PS1, SHINE for Coach becomes a celebration of radiant interaction. To heighten visitor engagement, SHINE features an extraordinary, immersive light and sound system. As crowds approach, its lights rhythmically pulsate and change hues, each shift complemented by a change in the soundscape. This interaction transforms the shine motif from the visual to the immersive, from the literal to the spectacular, inviting its Gen-Z and young millennial audience into the Coach experience.
More than just an installation. HWKN's SHINE is a living, evolving space that brings together younger generations, sparking conversations while inspiring a radiant spirit of individuality. Whether In bustling cities or serene landscapes, its immersive sensations turn SHINE into a beacon of self-expression and innovation across the globe.