The last 3 months have catapulted us into the year 2035. Last year, 5% of the workforce opted to work from home, and now in June, 35% of people are working remotely for the foreseeable future. This dramatic increase would have taken 15 years at a regular adoption rate. Retail was already in the middle of drastic change, shifting towards omnichannel, where the interplay between the steadfast brick-and-mortar store and the convenience-oriented, comparison-driven experience of online shopping was becoming more prominent. When cities re-open, consumer behaviors will be as anticipated in 15 years. Furthermore, retirement communities and assisted living facilities were problematic under normal circumstances, and COVID-19 has mercilessly exposed these flaws to all, at the cost of many lives. It would have taken another 15 years to realize that buildings with a homogeneous age group of older people is neither a good nor healthy idea. 
Now we have to play catch up with the year 2035, in urbanism, architecture, and real estate operation. At HWKN, we are working on the following innovations with our clients.
New Living
We're creating a truly intergenerational apartment building that is based on flexibility so that families, friends, and roommates of different ages can co-live. The flexibility within the organization is enabled through a blend of units that are easily combined or separated,  letting the building adapt to the inhabitants' different stages of life. The flexibility also introduces a work-live option that modifies the living space into an office suite, when needed. With this new typology we establish the next generation of co-living, where inhabitants can choose between privacy and community on a daily basis.
Public Space
We're designing a semi-public space at a development site in New Jersey using C-19 social distancing principles. Visual elements will guide visitors through the space, creating an organic flow. The visual clues are reminiscent of board games, turning the safety measure into a playful venture. Digital tools will engage the community and manage the density on the premise. Our client is setting the stage for summer activities that will support non-profits and businesses that were affected by the recent shelter-in-place mandate. This space will test the new reality of outdoor events, retail, and restaurant experiences, and turn it into an inspiring outlook to the future.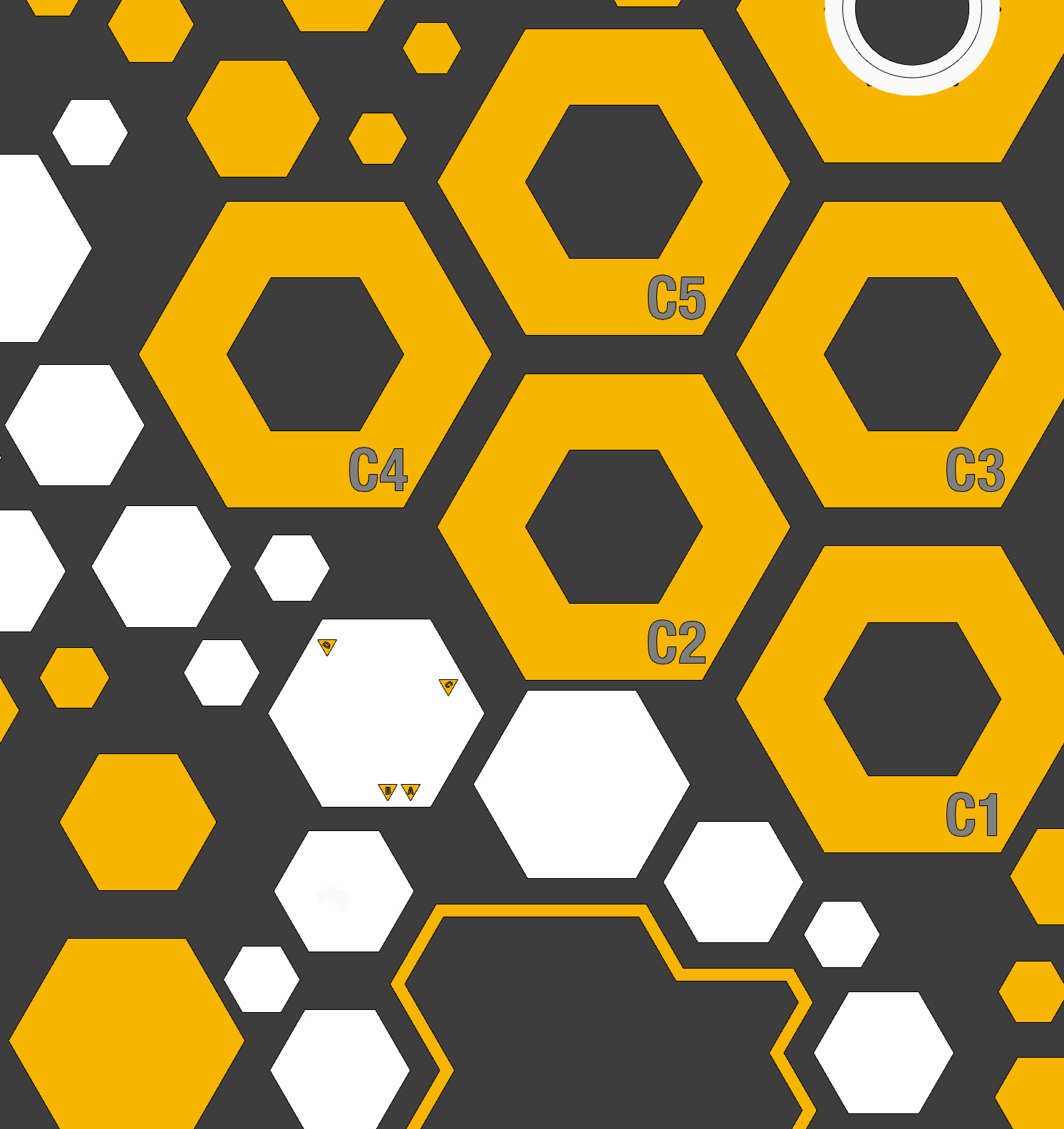 Flexible Offices
In a new partnership we're developing an office typology that is based on flexibility. A core and shell structure provides a double-height space that can be customized with built in elements that adjust for density and the identity within the space. This new office model eliminates the need to maximize FAR during the time of construction while securing the value of the site. The interior flexibility allows companies to optimize the employee experience, something that will be vital post the pandemic. This model works in most markets and is ideal for non-central locations, as it will provide companies with valuable satellite office opportunities in areas occupied today by aging suburban office parks.