Wharf Marina sits on the edge of the new District Wharf development in Washington, D.C. The building, designed for hospitality and to host visiting boat crews, is a taught and graphic design set against the backdrop of millions of square feet of new development. It is a new icon to welcome boats to Washington, D.C. and visitors to District Wharf.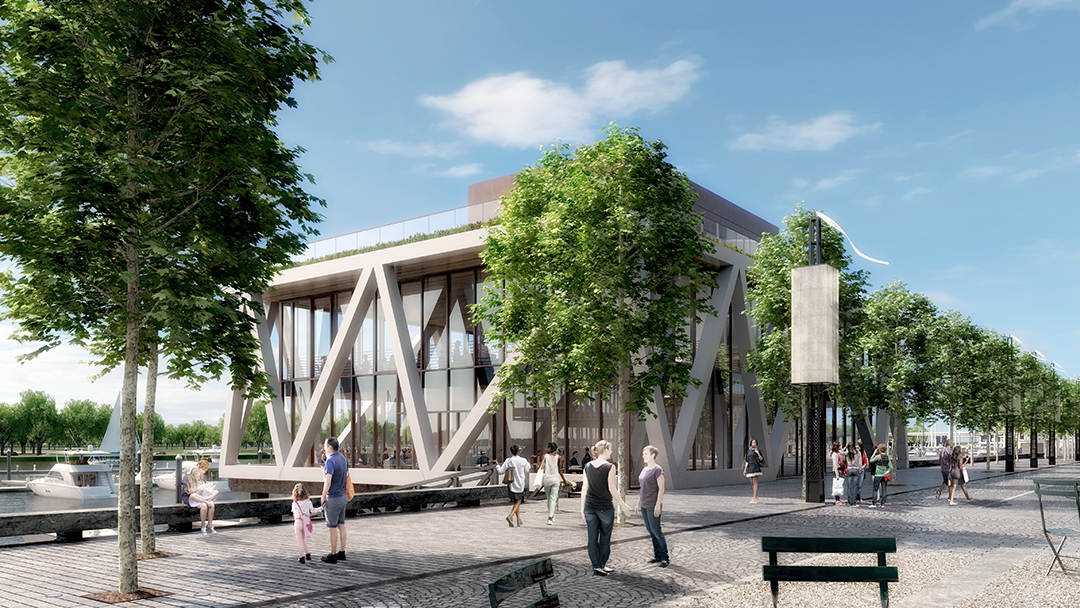 The building's truss is a conceptual extension of the long bench that runs along District Wharf's waterfront. Here at Wharf Marina the bench turns towards the water, zigzagging between deck and ceiling. Housed inside of the evocative truss is a simply detailed glass box with large column-free interior spaces – providing uninterrupted views towards the Jefferson Memorial, hundreds of yacht slips, and over the water.
ACKNOWLEDGEMENT
Water Building 1 at The Wharf was designed during Matthias Hollwich's partnership with Marc Kushner, where Matthias acted as principal and lead designer during the 12 years of Hollwich Kushner Architecture DPC.