Over the last 11 years I have collaborated with Matthias Hollwich on hundreds of building designs. This year we retroactively analysed the proudest examples of our work and distilled them down to their essential forms in a fictitious gallery setting.
In the process we realized that we at HWKN employ architectural form to create something more powerful than rational architecture and more performative than formal sculpture, which we call Purposeful Beings.
More than an inert assembly of constituent building materials, a Purposeful Being grows from a core programmatic intention that resonates throughout its form in a unique physical expression that shapes its user's actions, and defines its own identity.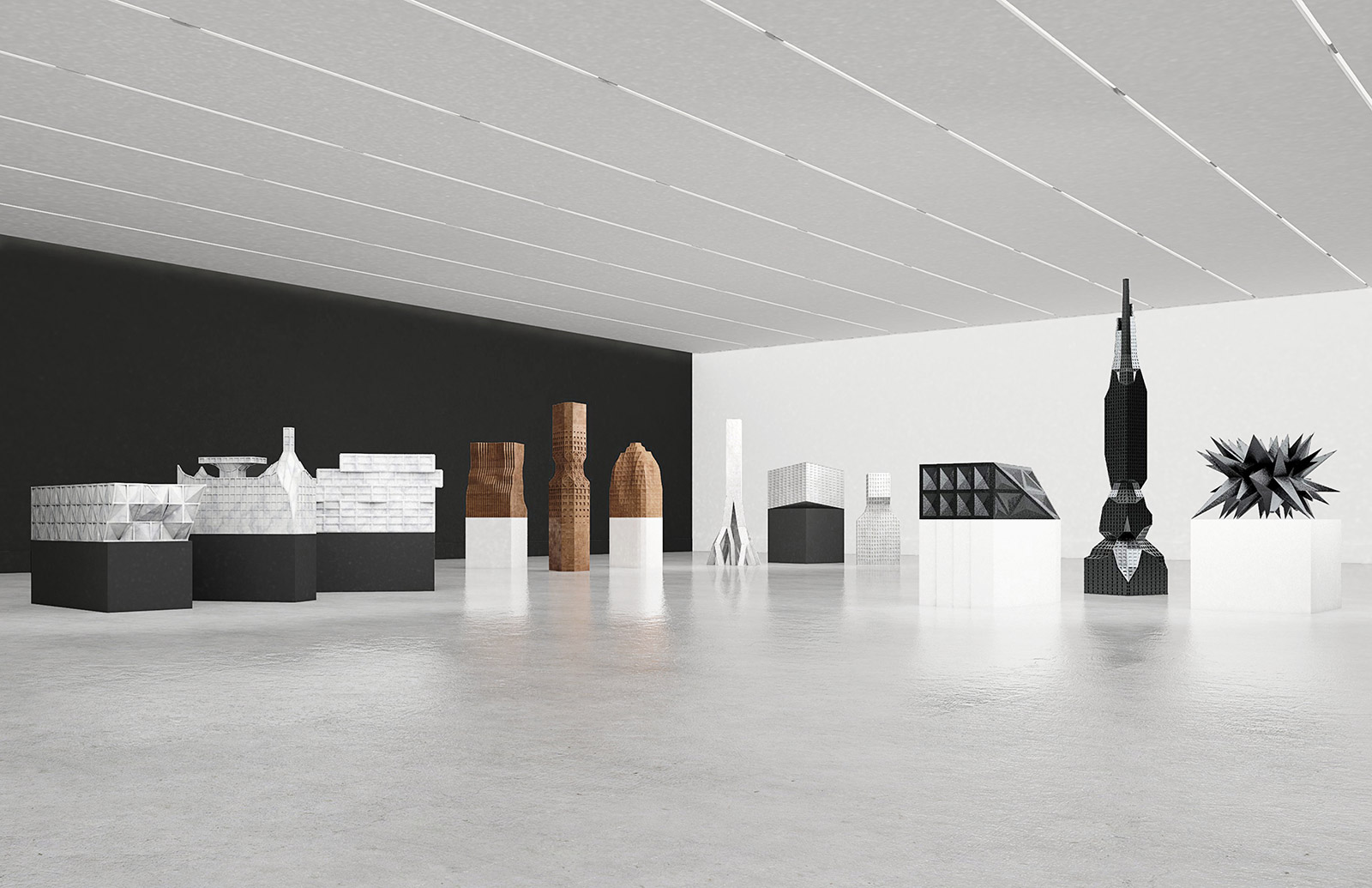 They attract, welcome, engage, lead, and celebrate everyone who comes in contact with them, as active participants in the world.